Sanitation & Disinfectants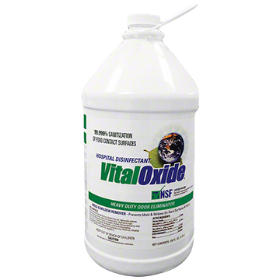 VitalOxide - Hospital disinfectant proven to work on all surfaces.
Recommended for use with KÄRCHER hospital-grade misting system (PS 4/7 Mister). Requires no mixing, non-irritating, and non-corrosive.
EPA registered hospital disinfectant
Food contact sanitizer - NSF registered (D2) sanitizer
Mold and mildew killer
Allergen eliminator
Odor Eliminator
HVAC and air ducts
Carpet and fabric sanitizing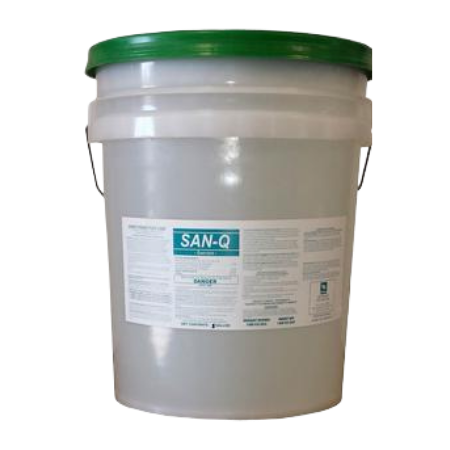 San-Q Quat - Food contact sanitizer
For use in restaurants, breweries, food processing plants, hospitals, nursing homes, schools, and many other food handling / process areas.
EPA registered effective sanitizer at Active Quarternary Concentration of 200-400 ppm
Broad spectrum of bacteriological control including: E.Coli, Listeria, and MRSA
No rinse required