Industrial Cleaning Equipment for Every Need

The world's largest manufacturer of cleaning equipment; Kärcher understands that commercial customers, wherever they may be in the world, have their own unique cleaning tasks. Their range of commercial cleaning equipment, accessories and detergents are designed with customers' needs in mind. From industrial pressure washers to floor scrubbers and polishers, Kärcher products provide superb cleaning performance, save time and resources, and are intuitive to operate: leaving customers to focus on what is most important to them.
Windy City Cleaning is proud to now offer floor care from:

Imported direct from Wisconsin, USA; Timberline provides simple yet durable machines that can be custom built to meet your needs. By controlling their own design and assembly process Timberline is able to produce many of their components in-house; meaning more affordable units to the consumer, quick reliable technical service, and readily available parts.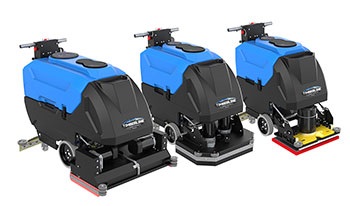 View Timberline's Full Catalog Here