Intermittent-Use Vacuums by KÄRCHER
Power and mobility are the hallmarks of Kärcher's intermittent, single phase electric vacuums. These vacuums are NFPA 652 compliant, and can be deployed throughout a facility to tackle virtually any housekeeping task, including overhead applications. Constructed of painted steel and utilizing robust casters, these vacuums are the heaviest duty, most durable industrial vacuums on the market. This line of single phase industrial vacuums deliver best in class performance. Available in 9, 13 or 26 gallon collection capacities, Kärcher offers companies a choice when it comes to their mobile industrial vacuuming needs.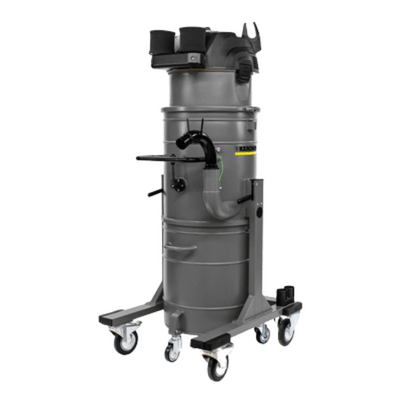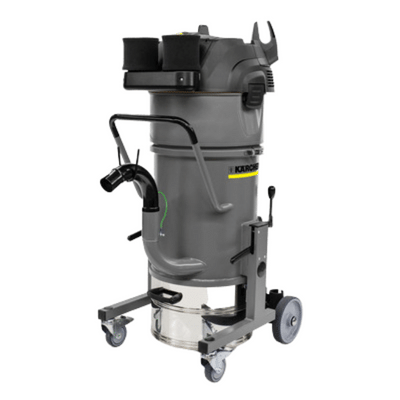 IMPRESSIVE FILTRATION:
Long lasting pocket filter.
Mechanical filter cleaning ensures product lifetime.
HEPA filtration option
USER-FRIENDLY DESIGN:
Easy-locking wheels with robust casters.
Extremely service-friendly.
EASY EMPTY WASTE CONTAINER:
Robust collection tank.
Handles and stable wheels allow for simple handling.